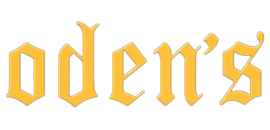 Odens snus is a brand in the low-price snus segment, but it is well know for it's great quality and wide range of types and flavors.
Odens snus are one of the most popular Swedish snus products on market right now and it is available in many flavors as mint, menthol, wintergreen, lemon, melon, citrus, natural tobacco flavor and much more..
Odens snus are available in different shapes as slim, white portion, original portion and loose.
Odens snus is manufactured by GN Tobacco Sweden and is made at the snus factory in Bispgården.
The snus is available in many different flavor variants.
GN Tobacco are also well known for products like Siberia snus, Odens snus, Olde Ving snus, White Fox nicotine pouches, Byron snus, Bull Dog nicotine pouches, Lenny snus, Anglaholm snus, Islay Whiskey snus, Taboca snus and more.
We offer wide range of GN Tobacco snus and nicotine pouches products at www.TheRoyalSnus.com. Also feel free to check out other snus and nicotine pouches brands from smokeless tobacco world what you havn't tried yet from our selection. Buy ODENS snus at The Royal Snus Online!