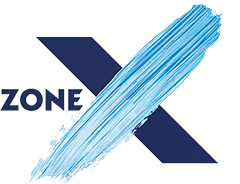 NEW! ZoneX nicotine pouches is a completely new brand from Skruf what is well known in Sweden with products as Skruf snus, Smålands Brukssnus, KNOX and of nicotine pouches Skruf Super White series. ZoneX nicotine pouches are served in slim portions what is made to fit perfectly under your lip and give an fresh and intense tasting experience combined various strength of nicotine. Zone X nicotine pouches are available in 4 different flavors. Another advantage of ZoneX nicotine pouches is the long-lasting experience and that it does not discolour the teeth. Contains plant fibers without any tobacco. Give a try!
Skruf are also well known for products like Skruf Super White nicotine pouches, Skruf snus, Smålands Brukssnus snus and Knox snus.
We offer wide range of Skruf snus and nicotine pouches products at www.TheRoyalSnus.com. Also feel free to check out other snus and nicotine pouches brands from smokeless tobacco world what you havn't tried yet from our selection. Buy ZONEX nicotine pouches at The Royal Snus Online!