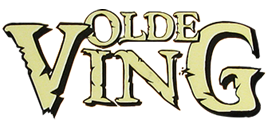 Olde Ving- snus for those who value fresh taste. Olde Ving snus is produced by GN Tobacco and is available in several different variants. Everything from creamy caramel to freshly brewed coffee with hints of vanilla. Olde Ving snus portions are plentiful which makes its tangible taste last a long time.
GN Tobacco are also well known for products like Siberia snus, Odens snus, Olde Ving snus, White Fox nicotine pouches, Byron snus, Bull Dog nicotine pouches, Lenny snus, Anglaholm snus, Islay Whiskey snus, Taboca snus and more.
We offer wide range of GN Tobacco snus and nicotine pouches products at www.TheRoyalSnus.com. Also feel free to check out other snus and nicotine pouches brands from smokeless tobacco world what you havn't tried yet from our selection. Buy OLDE VING snus at The Royal Snus Online!