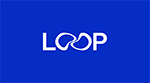 LOOP nicotine pouches is an entirely new brand of nicotine pouches, from an entirely new manufacturer- Another Snus Factory.
LOOP nicotine pouches come in the world's first environmentally friendly snus can, which is called the PlantCan.
PlantCan is made of 50% plant based material and 50% recycled plastic, and was developed by Another Snus Factory in order
to reduce the environmental impact of their products. LOOP nicotine pouches are one of the most popular products these days, give a try! We have them all available at The Royal Snus Online Shop!
We offer wide range of Swedish snus and nicotine pouches products at www.TheRoyalSnus.com. Also feel free to check out other snus and nicotine pouches brands from smokeless tobacco world what you havn't tried yet from our selection. Buy LOOP nicotine pouches at The Royal Snus Online!