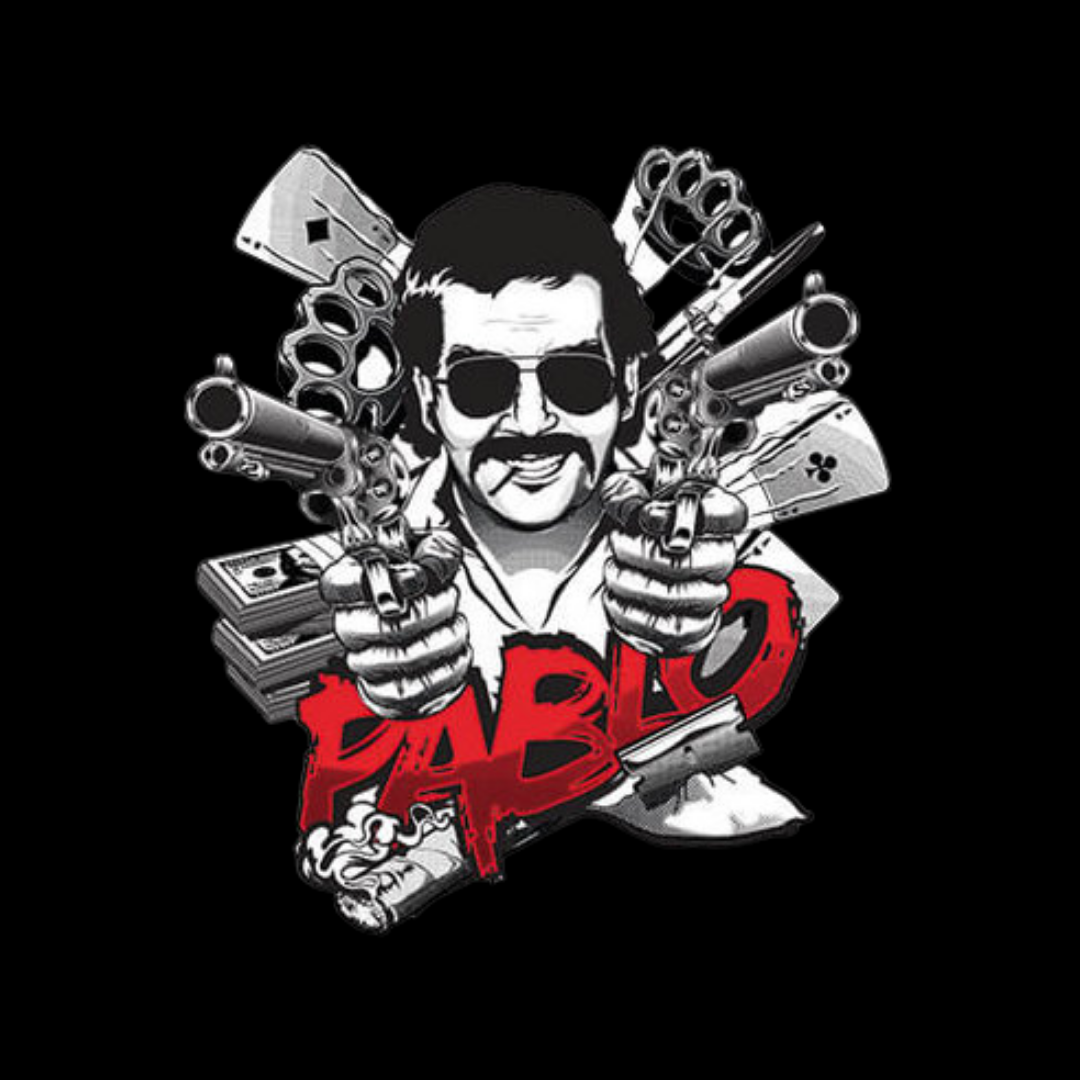 Buy Pablo nicotine pouches (PABLO NICOPODS) at The Royal Snus Online! Pablo Nicotine Pouches (Pablo snus). Pablo is the good- old, danger strong boy that's been out there since the very beginning. No one plays games with Pablo. Known for it's extra high nicotine levels with the fastest nicotine absorption, PABLO has been created for true nicotine lovers. It is from the same manufacturer as well known KILLA nicotine pouches (KILLA SNUS).

ABOUT PABLO NICOTINE POUCHES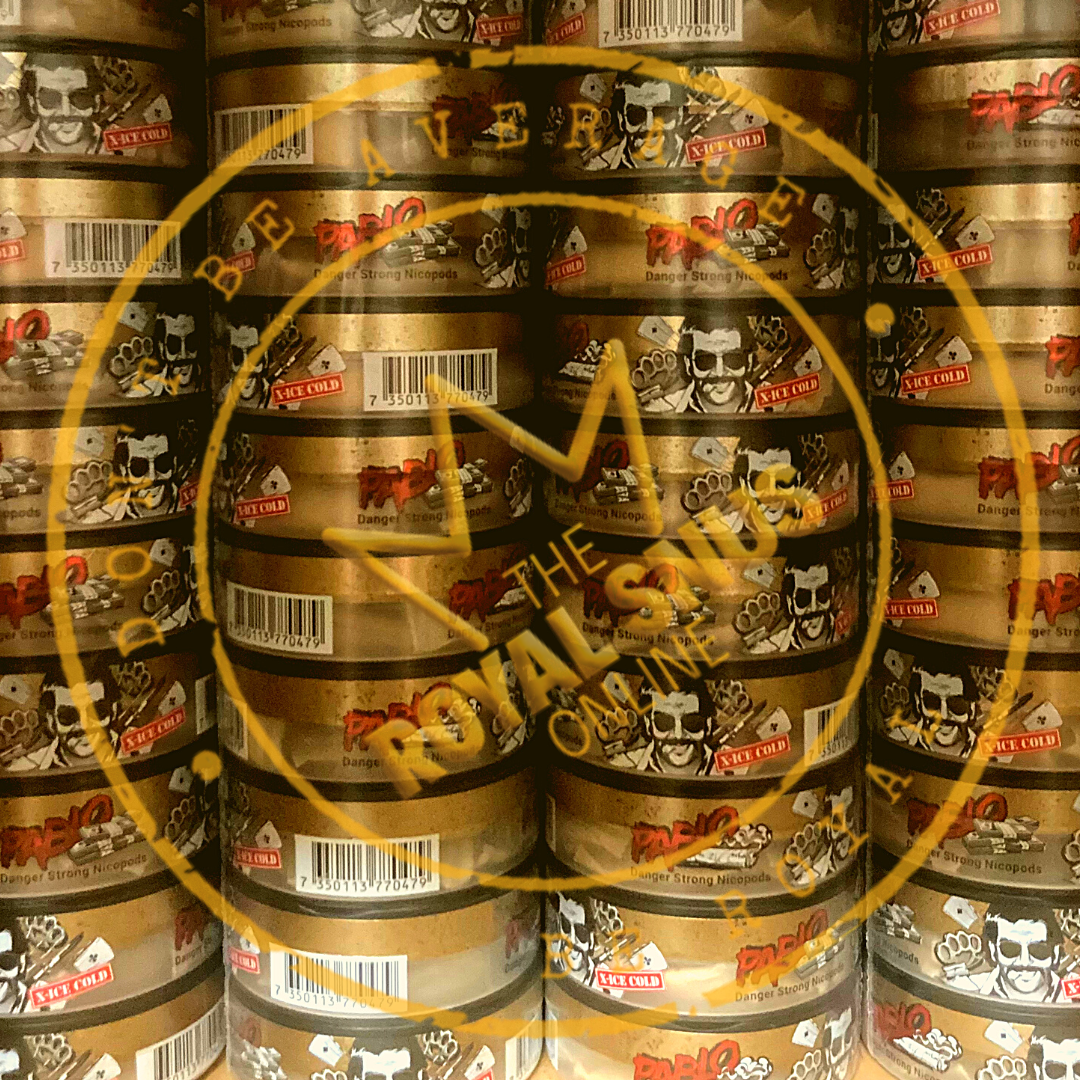 Pablo nicotine pouches are inspired by the image of the famous mafia boss Pablo Escobar. The cans of Pablo nicotine pouches depict a gangster with guns. It's a powerful design! Not only is its design strong, but the product itself is, in the words of the manufacturer, Danger strong! Pablo nicotine pouches come in three variations - Pablo Red Super Strong Slim All White, Pablo X-Ice Cold Super Strong Slim All White and Pablo Ice Cold Super Strong Slim All White.
Pablo nicotine pouches are for advanced users who like extremely strong nicotine pouches.
pablo nicotine pouches contain 16g of nicotine. Pablo nicotine bags contain cellulose, PH-adjustment, humectant, nicotine, aroma, water and preservative.
Often Pablo nicopods are called Pablo snus, but this product is not snus because it does not contain tobacco.
Buy Pablo nicotine pouches at The Royal Snus Online
We offer wide range of Swedish snus and nicotine pouches products at www.TheRoyalSnus.com. Also feel free to check out other snus and nicotine pouches brands from smokeless tobacco world what you havn't tried yet from our selection.
My name is Pablo nicotine pouches, but people call me ...
The original and correct name of Pablo products are Pablo nico pods or Pablo nicotine pouches, but in each country there are different ways how they call them - Pablo nuuska, Pablo prill, Pablo prilla, Pablo nicopods, Pablo snuff, Pablo снюс, Pablo pouch , Pablo pouches, Pablo nicotine bags, Pablo nicotine pillows, Pablo chew bags, Pablo chewing tobacco, Pablo chew, Pablo dip, Pablo dipping tobacco, Pablo snuss, Pablo smokeless tobacco, Pablo bag under your lip, Pablo snus suédois , Pablo sachets de nicotine, Pablo Snus sueca, Pablo bolsas de nicotina and much more.