Buy Lundgrens snus at The Royal Snus Online! Lundgrens snus is a premium brand manufactured by Fiedler & Lundgren. Lundgrens snus always challenges the snus world standards with a proud craftsmanship and revolutionary innovation for all the products. Lundgrens snus has introduced several innovations in recent years. First of all was the perforated snus bag what is the main difference between all another snus products on market so far. Lundgrens snus served in a snus bag with holes, which lets through the taste faster without running more and softer fleece that does not rub under the lip during the snus experience.

ABOUT LUNDGRENS SNUS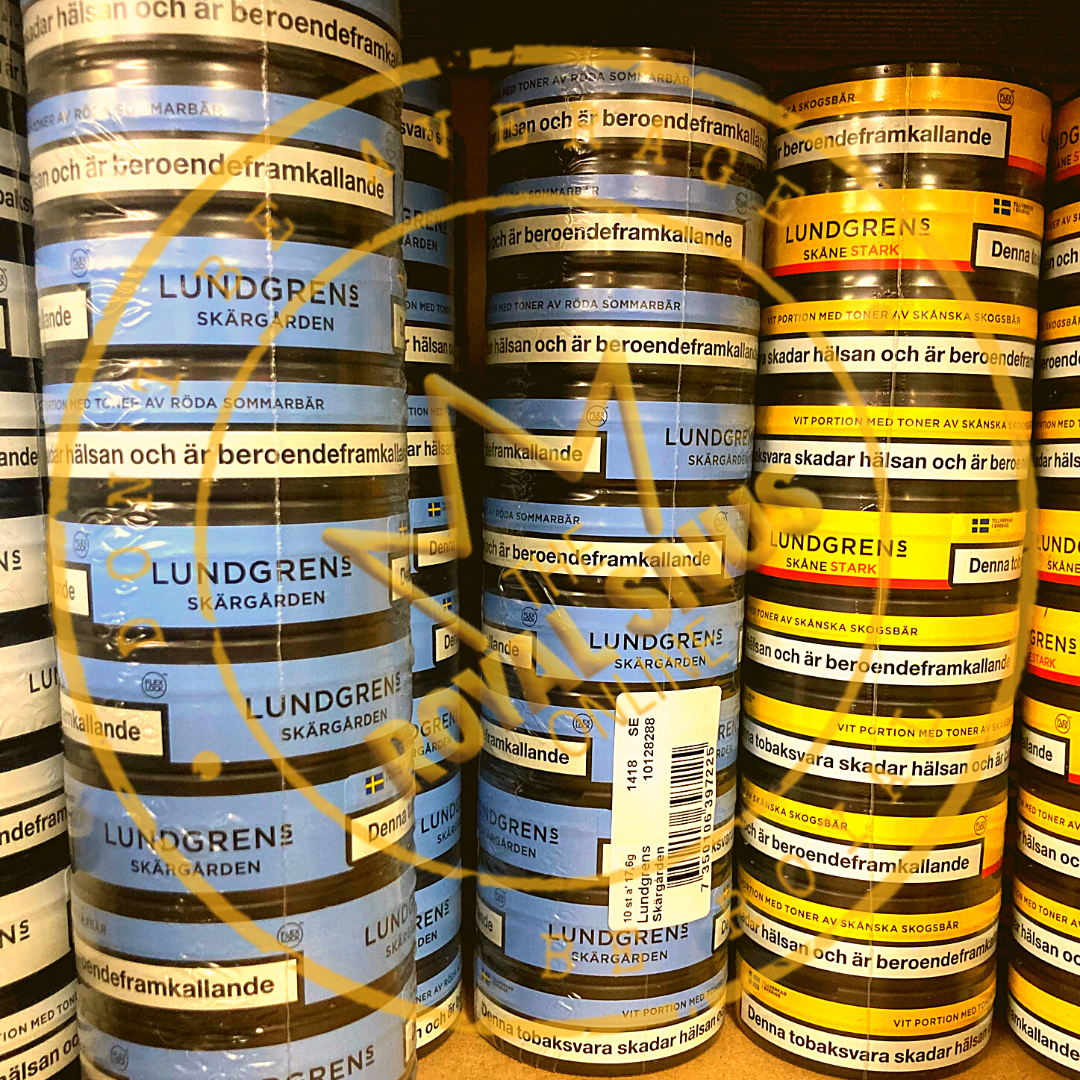 Each product from Lundgrens snus is a tribute to a region in Sweden, with flavors that evoke associations with popular Swedish regions. Our goal is to let Lundgrens snus take you on a taste trip and the exploration of the Swedish flora has just begun. FIEDLER & LUNDGREN are also well known for products like LYFT nicotine pouches, Lundgrens snus, MOCCA snus, GRANIT snus, KICKUP nicotine free snus. We offer wide range of FIEDLER & LUNDGREN snus and nicotine pouches products at www.TheRoyalSnus.com. Also feel free to check out other snus and nicotine pouches brands from smokeless tobacco world what you havn't tried yet from our selection.
Lundgrens is a the real Swedish quality snus that has a long and solid history, it is available in a large variations of shapes and flavors. Lundgrens should be your choice if you are looking for a snus with a long history that dates back to when the first snus manufacturers began to appear in Sweden. You may not be able to say that snus is only good because it has a long history, but the logical thing is that long experience gives better products. Lundgrens snus is manufactured in exactly the same way as it did 200 years ago, perhaps only in a larger quantity. The ingredients tobacco, salt and water together become the main content of the snus. In Lundgrens, several different types of tobacco are used, depending on how the harvest has been and how the tobacco has been treated after the harvest, only the best is good enough for Lundgrens.
LUNDGRENS SNUS HISTORY
Fiedler & Lundgren is a manufacturer of snus , with brands such as Mocca , Granit , Lundgrens and Lucky Strike . The business has been in Malmö since 2002 , but was previously established in Gothenburg 1783-1915 and then in Copenhagen.
The business was originally founded by a tailor of foreign descent, Samuel Fiedler, who in 1783 in Gothenburg started a tobacco and snuff factory in the property Kyrkogatan 40. The factory was taken over by the descendants, of whom August Edward Fiedler in 1835 entered into a company with Fredrik Lundgren, who continued the production during the name Fiedler & Lundgren. Fiedler died as early as 1835, after which Lundgren continued the business on his own until 1865. Then the company was taken over by the employees Anders Fredrik Nilsson (1821-1889) and Ivar S. Nilsson (1842-1876), who continued together until Ivar S. Nilsson's died 1876. Thereafter, AF Nilsson ran the company alone until 1882, when employees Emil Nilsson and John Sjöberg took over and finally the company was run by Emil Nilsson's son, Harald Nilsson. The factory's production of snus and tobacco had good sales, mainly in southern and central Sweden.
Production lasted until 1915 when the tobacco monopoly was introduced in Sweden. The company then moved to Copenhagen, where it launched the brands Göteborgs Snus, a strong type of snus, which is now produced in Holstebro, and the milder Stockholm Snus . In 1961, sales reached 750,000,000 snus cans, but then things got worse and the production and sales rights were transferred to the Scandinavian Tobacco Company, which from the summer of 1987 produced the old snus brands.
On September 15, 2002, Fiedler & Lundgren AB was founded again, in Malmö. Fiedler & Lundgren was then half owned by Skandinavisk Tobakskompagni A / S and half by Orlik Tobacco Company A / S. The company has been owned by the British American Tobacco Company since 2008. Fiedler & Lundgren is a subsidiary of British American Tobacco (BAT). Fiedler & Lundgren AB is based in Sweden and is the country's second-largest Snus producer, making around 22 million tins of snus per year from its factory in Malmo. Fiedler & Lundgren AB employs some 90 people.
Why buy Ludgrens snus at The Royal Snus Online Store?
At The Royal Snus Online store you can choose from a wide range of Lundgrens snus products. You can choose the most suitable Lundgrens snus according to your preference in terms of taste, strength and product type. The Royal Snus Online will ensure that you receive fresh Ludgrens snus with fast delivery directly from the homeland of snus - Sweden. We have thousands of satisfied customers around the world and we provide worldwide delivery. We have been in the snus online business for several years, so we know what we are doing - trust the proven values - choose The Royal Snus Online!
HOW LUNDGRENS SNUS BAGS LOOK LIKE?
| | |
| --- | --- |
| | Lundgrens is a portion snus in a thin perforated bag what is different than other snus products. The Lundgrens snus bag gives a quick taste and nicotine release. The Lundgrens snus has a rich tobacco taste with a sensation of pine needles and meadow flowers. |
LUNDGRENS SNUS FLAVORS
GEOGRAPHY OF LUNDGRENS SNUS
As we mentioned before, each product from Lundgrens snus is a tribute to a region in Sweden, with flavors that evoke associations with popular Swedish regions. We will describe those Swedish regions to give you litlle insight.
Inspired by NORRLAND

Lundgrens Norrland White and Lundgrens Norrland Strong are tributed to Norrland region in Sweden. Norrland is the northernmost and largest of Sweden's three parts of the country and is traditionally defined by nine provinces : Gästrikland , Hälsingland , Härjedalen , Jämtland , Medelpad , Ångermanland , Västerbotten , Norrbotten and Lappland . Norrland has a land area of ​​242,735 km² , which constitutes 59.6 percent of Sweden's area. In Norrland, the minority languages ​​Sami and Meänkieli have been spoken for a long time .
Norrland stretches along the mountain range Skanderna which makes the terrain mountainous. That's why Lundgrens Norrland White and Lundgrens Norrland Strong snus has genuine tobacco taste with hints of fir tree sprout and mountain flowers. Norrland's hinterland west of the highest coastline has never been covered by sea and larger lakes and therefore lacks the fine-grained sedimentary soils that are most suitable for agriculture, which has contributed to the hinterland being sparsely populated. Agriculture did not reach the region until the Late Bronze Age. Iron Age finds, however, show that prosperity arose in northern trading places as a result of extensive amounts of iron being extracted from the many bogs and iron-rich lakes in the interior of Southern Norrland, and from a catch cultureconducted fur trade with the peasant culture along the rivers of northern Sweden for delivery mainly to the Mälardalen valley and on to the continent. A small kingdom or chiefdom arose in Middle Norrland at the latest in the 5th century but collapsed in the 6th century. In about the same region, medieval Greater Hälsingland developed , which became the basis for what was later called Norrland.
In contrast to Svealand ( svear ) and Götaland ( götar and gutar ), Norrland is the only part of Sweden that is not based on the original distribution of any tribe (unless Sami , Hälsingians and possibly Kvens are counted as tribes). Nevertheless, the existence of a Norrland identity and people's soul in literature, research and regional policy is discussed considerably more often than a Svealand or Götaland identity, not least in recent times in connection with discussions about a large Region Norrland. Some people who live in northern Sweden feel like northerners in parallel with having a landscape identity, while in southern Sweden you have your regional identity only in provinces and counties but not parts of the country.
Inspired by Österlen

Lundgrens Österlen Slim White snus is tributed to Österlen region in Sweden. Österlen is part of south-eastern Skåne and is characterized by the beautiful landscape, a slower way of life and the friendly atmosphere. Österlen offers a unique combination of beautiful nature and interesting culture. Hike over flowering hills, enjoy the view of land and sea and experience the famous apple orchards. Österlen is surrounded by a winding, white coastal strip. Further inland there are plenty of ancient ruins and fantastic gardens. It is no wonder that many artists have been attracted here. Österlen is the place for those who want to combine genuine country life with sophisticated culture. The largest urban areas on Österlen are Tomelilla and Simrishamn . The northern part of Österlen is part of the cultural area known as the " Åla coast ". Österlen is known for its long tradition of growing apples. There is probably no doubt that Kivik in Esterlen is best known for its markets, especially the apple market. And it's no surprise that Lundgrens Österlen Slim White has an apple flavor.
Inspired by Fjällen

Lundgrens Fjällen Slim White and Lundgrens Fjällen White snus are tributed to Fjällen region in Sweden. Sweden is known for its beautiful mountain scenery and word "Fjällen" in Swedish means Mountains. This snus is inspired by the beautiful mountains and mountain flora of Sweden. Lundgrens Fjällen Slim White and Lundgrens Fjällen White has flavor of cloudberries. Cloudberries are a popular berry in Sweden and are more common in mountainous areas.
Inspired by SKÅNE

Lundgrens Skåne White Slim, Lundgrens Skåne Strong White and Lundgrens Skåne White snus are tributed to SKÅNE region in Sweden. Skåne is Sweden's southernmost landscape. To the north, the landscape is bounded by Halland and Småland, to the east by Blekinge and the Baltic Sea, to the south by the Baltic Sea and to the west by the narrow Sound that separates Scania from Denmark and the Kattegat, which is a tributary to the North Sea. Skåne, together with the Danish islands Själland, Lolland, Falster, Møn and Bornholm, the transnational Öresund region. The Scanian geography shows a diversity of different landscapes and shifts within these. A particularly prominent feature in Skåne is its many horns, which are, however, called ridges. They follow a southeast-northwest line. This forms a boundary between the Scandinavian and the continental plates, which is shown mainly on Söderåsen and in the crack valley Skäralid. Most of the landscape is covered, contrary to many popular notions of forest, especially in northern Skåne and in a wedge south through Linderödsåsen. And it's no surprise that Lundgrens Skåne White Slim, Lundgrens Skåne Strong White and Lundgrens Skåne White snus has flavor of forest berries.
Inspired by Skärgården

Lundgrens Skärgården White snus is tributed to Skärgården region in Sweden.
Inspired by Västkusten

Lundgrens Västkusten snus is tributed to Västkusten (west coast) region in Sweden.
Sweden's west coast or popularly the west coast refers to the coast of Sweden towards the Skagerrak and Kattegat. This corresponds to the coastal areas in Bohuslän, Västergötland and Halland, as well as the coast in northwestern Skåne north of the Kulla Peninsula. To the north, Sweden's west coast ends at Svinesund towards the border with Norway. In a restricted tourist / folkloristic sense, the West Coast is used as a name for the archipelago coast along Bohuslän and the Gothenburg archipelago, including the Onsala Peninsula. In, for example, fisheries legislation with regulation of fishing gear ( mesh size and the like), the West Coast is calculated from (the Swedish side of) a line between Gilbjerg main in Denmark and Kullen's lighthouse in Sweden. Southeast of this line is the Sound.
How to use Swedish snus?
1.Take one snus bag

2.Place under your lip and enjoy up to 30 minutes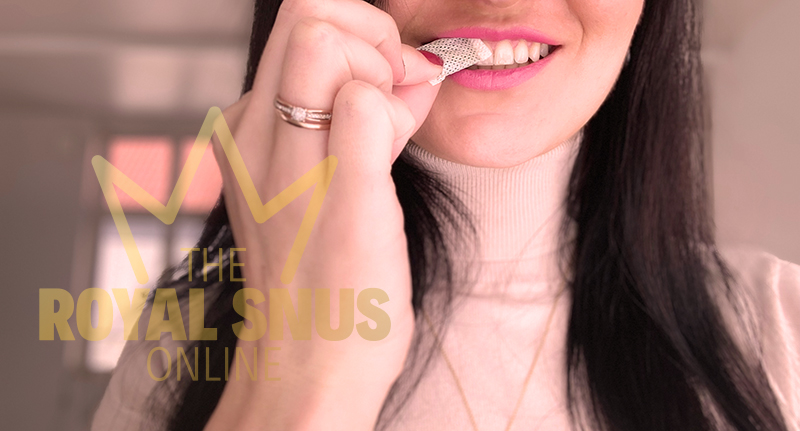 3.After use throw in the top lid container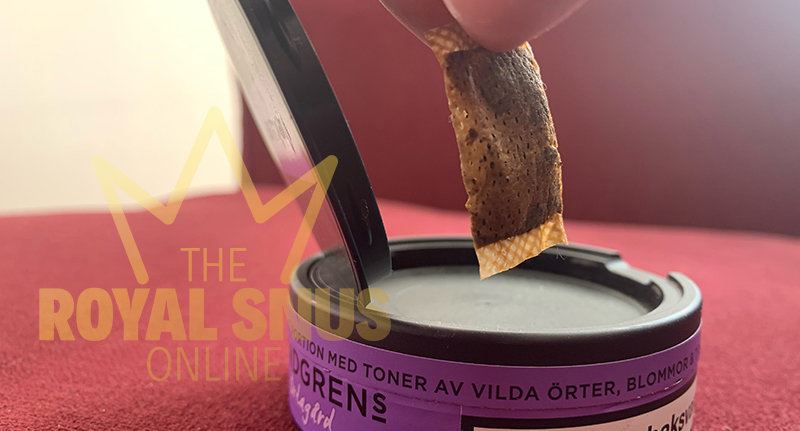 My name is LUNDGRENS Snus, but people call me ...
The original and correct name of Lundgrens products are Lundgrens snus, but in each country there is different ways how they call them - Lundgrens nuuska, Lundgrens prill, Lundgrens prilla, Lundgrens nicopods, Lundgrens snuff, Lundgrens снюс, Lundgrens pouch, Lundgrens pouches, Lundgrens nicotine bags, Lundgrens nicotine pillows, Lundgrens chew bags, Lundgrens nico pods, Lundgrens chewing tobacco, Lundgrens chew, Lundgrens dip, Lundgrens dipping tobacco, Lundgrens snuss, Lundgrens السويدية snus, Lundgrens smokeless tobacco, Lundgrens bag under your lip, Lundgrens snus suédois, Lundgrens sachets de nicotine, Lundgrens Snus sueca, Lundgrens bolsas de nicotina and much more.
Lundgrens Swedish Snus is a premium brand of snus, a traditional Swedish tobacco product. Made with high-quality tobacco and natural ingredients, Lundgrens Swedish Snus offers a smooth and satisfying flavor that has made it a favorite among snus users in Sweden and around the world. With its convenient packaging and long-lasting flavor, Lundgrens Swedish Snus is the perfect choice for anyone looking to enjoy the unique taste of Swedish snus. Whether you're new to snus or a seasoned user, Lundgrens Swedish Snus is sure to provide a satisfying and enjoyable experience. So why not give it a try today and discover the authentic flavor of Sweden with Lundgrens Swedish Snus.
Looking for a convenient and hassle-free way to shop for the Lundgrens Swedish snus products you love? Our website offers a range of benefits that make online shopping a smart choice. With a user-friendly interface, easy navigation, and a wide selection of products to choose from, you can find what you need quickly and easily. Our website also offers secure payment options and fast, reliable shipping, so you can receive your products quickly and safely.
AUDIO VERSION: