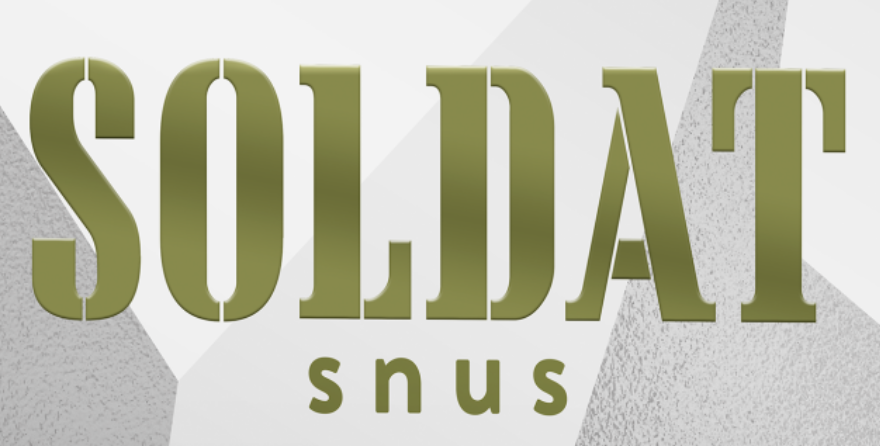 Buy Soldat Snus at The Royal Snus Online Shop! With Soldat snus, Kurbits snus want to create a genuine everyday snus.
Something that lasts for a long time and can be used day after day, year after year without the snuffer getting tired or sad about the flavors. Kurbits snus choose a neutral tobacco that we flavor with a focus on balance and pleasant flavors taken from nature. Soldat is fresh, tasty and cold, as if created for those who place such high demands on their snus that they choose a snus that becomes a part of themselves.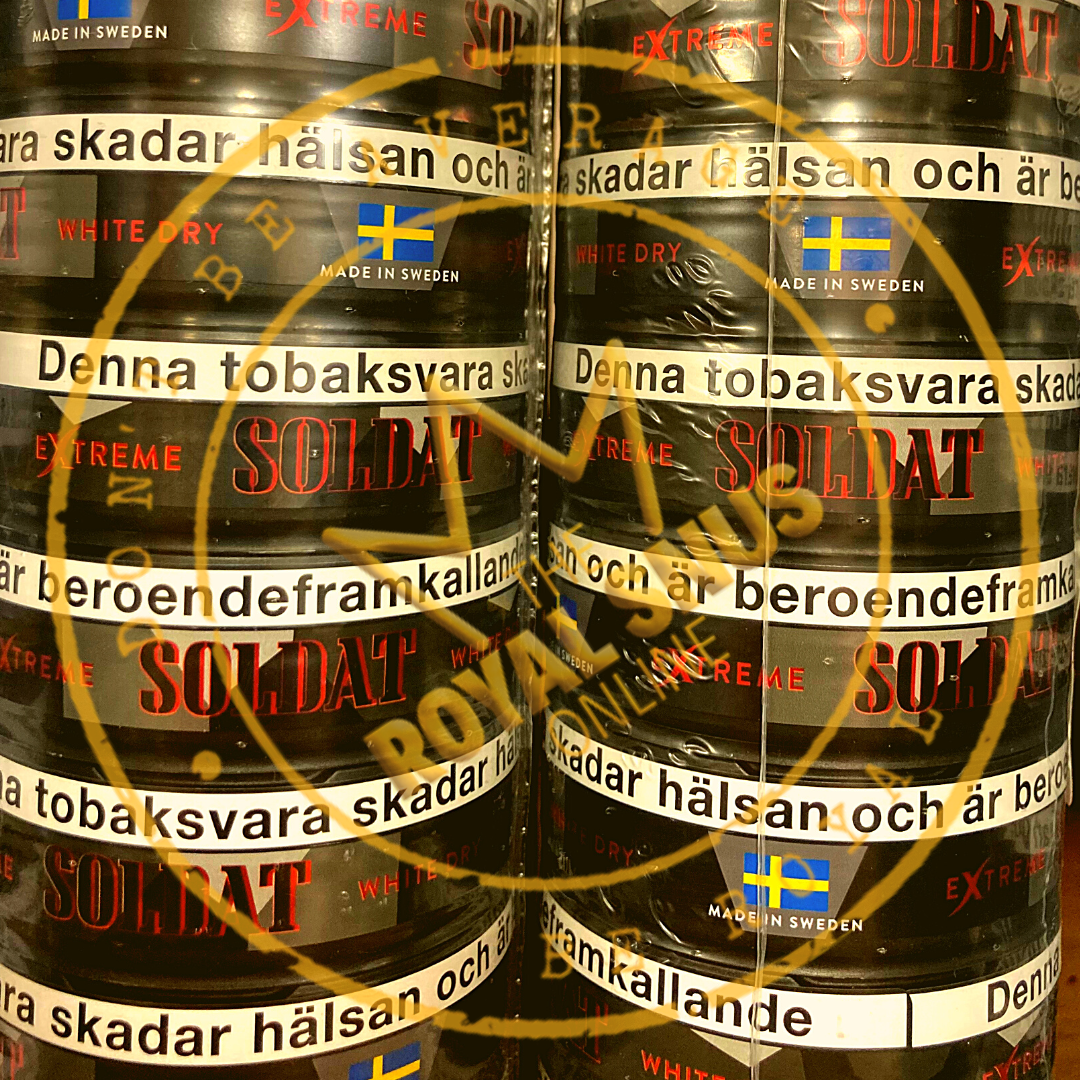 My name is Soldat Snus, but people also call me ...
The original and correct name of Soldat products are Soldat snus, but in each country there is different ways how they call them - Soldat nuuska, Soldat prill, Soldat prilla, Soldat nicopods, Soldat snuff, Soldat снюс, Soldat pouch, Soldat pouches, Soldat nicotine bags, Soldat nicotine pillows, Soldat chew bags, Soldat nico pods, Soldat chewing tobacco, Soldat chew, Soldat dip, Soldat dipping tobacco, Soldat snuss, Soldat السويدية snus, Soldat smokeless tobacco, Soldat bag under your lip, Soldat snus suédois, Soldat sachets de nicotine, Soldat Snus sueca, Soldat bolsas de nicotina and much more.
Snus is a type of Swedish smokeless tobacco that has become increasingly popular in recent years. Soldat is a popular brand of snus that is known for its high quality and distinctive flavor. Unlike traditional cigarettes, snus is placed under the lip and does not require spitting or other inconvenient disposal methods. This makes it a convenient option for those who want to enjoy a satisfying tobacco experience without the negative effects of smoking.
Soldat snus is made from carefully selected tobacco leaves and is available in a variety of flavors to suit different preferences. Some of the most popular flavors include original, mint, and licorice. Soldat snus is also known for its high nicotine content, which provides a strong and satisfying tobacco experience.
In addition to its great taste and high nicotine content, Soldat snus is also a more discreet option than cigarettes. It does not produce any smoke or unpleasant odors, making it a good choice for those who want to enjoy tobacco in a more subtle way. Whether you are a seasoned snus user or are new to the world of smokeless tobacco, Soldat snus is a great option to consider.
Looking for a convenient and hassle-free way to shop for the SOLDAT snus products you love? Our website offers a range of benefits that make online shopping a smart choice. With a user-friendly interface, easy navigation, and a wide selection of products to choose from, you can find what you need quickly and easily. Our website also offers secure payment options and fast, reliable shipping, so you can receive your products quickly and safely.