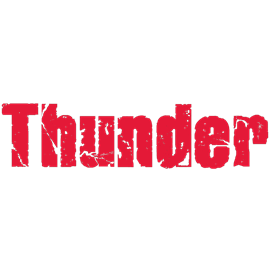 Buy Thunder snus at The Royal Snus Online! Thunder is a brand from V2 Tobacco that makes a series of extra strong snus. All varieties from Thunder offer a powerful experience, in both taste and effect. V2 Tobacco are also well known for products like THUNDER snus, OFFROAD snus and Chainsaw snus.

All Thunder Snus products meets GOTHIATEK® quality standards. What is GOTHIATEK® quality standards?
Swedish Match is the only snus company in the world to guarantee its consumers that each snus can meets the GOTHIATEK® requirements. By GOTHIATEK®, Swedish Match impose stricter requirements on the content of the company's products than both the Swedish food regulation and the recommendations of the World Health Organization (WHO) Study Group on Tobacco Product Regulation (TobReg) do regarding the maximum amounts of undesirable compounds in smokeless tobacco products. GOTHIATEK® entails that Swedish Match imposes demands on the ingredients used and thus works only with selected types of tobacco and selected growers. The soil must be given the right conditions in order for the crops to attain the right quality. The tobacco needs to be treated with the greatest care even after it has been harvested. Swedish Match follows an extremely detailed production process, with each stage monitored and analyzed, to guarantee that the company supplies the best and safest snus in the world to its customers.Swedish Match believes that consumers and the public have a right to know what the company knows about snus. Accordingly, Swedish Match communicates and provides information about GOTHIATEK® and the company's products and their contents. Swedish Match are proud of what they have accomplished, but they strive towards products with even higher quality and even lower undesirable substances. Swedish Match continue to develop GOTHIATEK® in pace with new findings, innovations and technological achievements.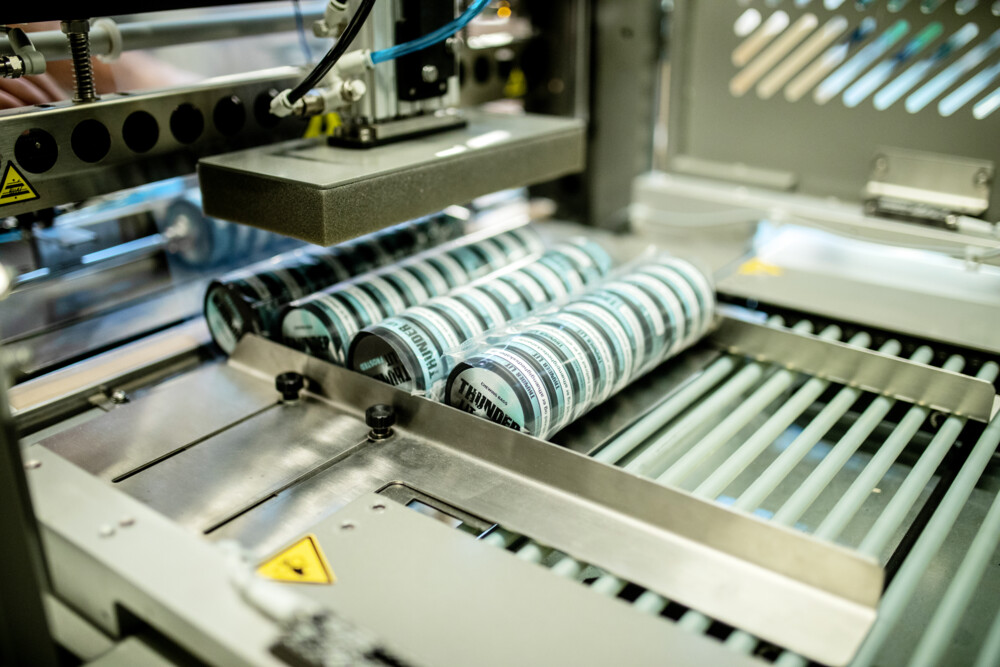 My name is Thunder Snus, but people also call me ...
The original and correct name of Thunder products are Thunder snus, but in each country there is different ways how they call them - Thunder nuuska, Thunder prill, Thunder prilla, Thunder nicopods, Thunder snuff, Thunder снюс, Thunder pouch, Thunder pouches, Thunder nicotine bags, Thunder nicotine pillows, Thunder chew bags, Thunder nico pods, Thunder chewing tobacco, Thunder chew, Thunder dip, Thunder dipping tobacco, Thunder snuss, Thunder السويدية snus, Thunder smokeless tobacco, Thunder bag under your lip, Thunder snus suédois, Thunder sachets de nicotine, Thunder Snus sueca, Thunder bolsas de nicotina and much more. Order all of THUNDER snus at The Royal Snus Online shop!
Swedish snus is a popular tobacco product that originated in Sweden. It is a smokeless tobacco that is placed under the upper lip for extended periods of time. Thunder is one of the most popular brands of Swedish snus, known for its strong and bold flavor. This high-quality snus is made with carefully selected tobacco and natural ingredients, giving it a unique and satisfying taste. Thunder snus is also available in a variety of flavors, including mint and wintergreen, to suit different preferences. Unlike cigarettes, Swedish snus is discreet and does not produce any unpleasant smells, making it a convenient and enjoyable option for tobacco users. Whether you are a regular snus user or trying it for the first time, Thunder snus is a great choice for a satisfying and flavorful experience.
Looking for a convenient and hassle-free way to shop for the THUNDER Swedish snus products you love? Our website offers a range of benefits that make online shopping a smart choice. With a user-friendly interface, easy navigation, and a wide selection of products to choose from, you can find what you need quickly and easily. Our website also offers secure payment options and fast, reliable shipping, so you can receive your products quickly and safely.