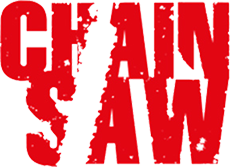 Chainsaw snus from V2 Tobacco, which also manufactures Offroad snus and Thunder snus, is a new extra strong snus brand with a focus on strength.
The Chainsaw snus label was produced by the development team at V2 Tobacco and the result was a product with a rough expression, few and minimalist forms and a name that does not require any further introduction!
Chainsaw snus are well know for it's well combinet mint flavors.
V2 Tobacco are also well known for products like THUNDER snus, OFFROAD snus and Chainsaw snus.
We offer wide range of V2 Tobacco snus and nicotine pouches products at www.TheRoyalSnus.com. Also feel free to check out other snus and nicotine pouches brands from smokeless tobacco world what you havn't tried yet from our selection. Buy CHAINSAW snus at The Royal Snus Online!