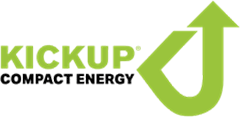 Kickup and Real White contain no tobacco and no nicotine. Whatever is your favorite, here you get- guarana, ginseng, vitamins and minerals instead of tobacco and nicotine. Kickup snus are available in three variants- Kickup Original, Kickup Soft Mint & Kickup Strong. All of these are made up of black tea as a base. KICKUP manufacturer is FIEDLER & LUNDGREN.
FIEDLER & LUNDGREN are also well known for products like LYFT nicotine pouches, Lundgrens snus, MOCCA snus, GRANIT snus, KICKUP nicotine free snus.
We offer wide range of FIEDLER & LUNDGREN snus and nicotine pouches products at www.TheRoyalSnus.com. Also feel free to check out other snus and nicotine pouches brands from smokeless tobacco world what you havn't tried yet from our selection. Buy KICKUP snus at The Royal Snus Online!