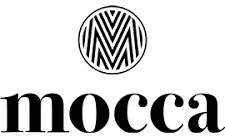 Mocca, a brand from Fiedler & Lundgren, makes a snuff with slightly lower nicotine content. The mocca flavor is often perceived as somewhat sweet and the tobacco flavor is not very apparent. Mocca comes in a smaller, well-designed metal box produced by FIEDLER & LUNDGREN.
FIEDLER & LUNDGREN are also well known for products like LYFT nicotine pouches, Lundgrens snus, MOCCA snus, GRANIT snus, KICKUP nicotine free snus.
We offer wide range of FIEDLER & LUNDGREN snus and nicotine pouches products at www.TheRoyalSnus.com. Also feel free to check out other snus and nicotine pouches brands from smokeless tobacco world what you havn't tried yet from our selection. Buy MOCCA snus at The Royal Snus Online!