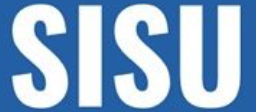 By using a new process technology, the snus SISU Extreme White Dry Portion offers a quick and effective nicotine and taste release. The effect of nicotine even matches the strongest products on the market, even though the nicotine content is "only" at 20mg. The taste of SISU snus comes from menthol crystals that give a sharp and clear tone of spearmint. The crystals also provide a long lasting and evenly distributed experience that lasts a long time. Produced by AG who also makes the KAPTEN SNUS!
AG Snus are also well known for products like SISU snus and SIRIUS nicotine pouches, Crafted Snus Whisky, SHIRO nicotine pouches and KAPTEN snus.
We offer wide range of AG Snus snus and nicotine pouches products at www.TheRoyalSnus.com. Also feel free to check out other snus and nicotine pouches brands from smokeless tobacco world what you havn't tried yet from our selection. Buy SISU snus at The Royal Snus Online!