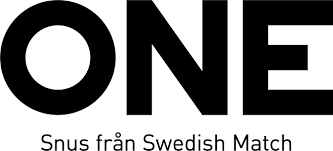 Swedish Match lounched snus what was missing and the result was three new products in two of their most characteristic flavors - General One White, General One Portion and Gothenburg's Rapé One White. Developed by Swedish Match together with snusmaster Alexander Gustafsson. ONE snus are served in strong pouches that are at the same time soft and tasty.
Swedish Match are also well known for products like Kaliber snus, ONE snus, ONYX snus, ZYN nicotine pouches, THE LAB snus, XR nicotine pouches, MUSTANG snus, XRANGE snus, Göteborgs Rapé snus, Tre Ankare snus, General snus, G.3 snus, G.4 snus, ETTAN snus, Nick & Johnny snus, KRONAN snus, CATCH snus and more.
We offer wide range of Swedish Match snus and nicotine pouches products at www.TheRoyalSnus.com. Also feel free to check out other snus and nicotine pouches brands from smokeless tobacco world what you havn't tried yet from our selection. Buy ONE snus at The Royal Snus Online!