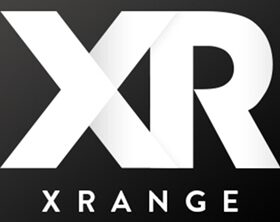 Xrange (XR snus) is a modern snus series that is based on the most famous brands from Swedish Match.
XR family snus is served in slim size portions, which tastes longer and runs less compared to regular prills from the producer.
Xrange snus which is launched as General, Göteborgs Rapé and Catch, symbolizes the meeting between classic brands and the new innovation. XR are the real classic product and since 2021 served in a new stylish smaller cans to fit into your pocket!
Swedish Match are also well known for products like Kaliber snus, ONE snus, ONYX snus, ZYN nicotine pouches, THE LAB snus, XR nicotine pouches, MUSTANG snus, XRANGE snus, Göteborgs Rapé snus, Tre Ankare snus, General snus, G.3 snus, G.4 snus, ETTAN snus, Nick & Johnny snus, KRONAN snus, CATCH snus and more.
We offer wide range of Swedish Match snus and nicotine pouches products at www.TheRoyalSnus.com. Also feel free to check out other snus and nicotine pouches brands from smokeless tobacco world what you havn't tried yet from our selection. Buy XRANGE snus at The Royal Snus Online!