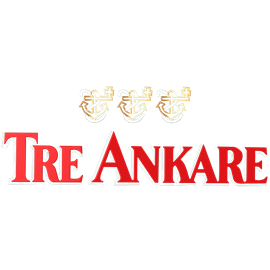 Tre Ankare snus has been a popular snus product for a while. Tre Ankare snus was launched in 1977, it was also Swedish Match's first serving snus. In 1986 they also launched Tre Ankare mini, which in 2011 received a smaller box. The taste of Three Anchors can best be described as a full-fledged tobacco character with elements such as wood, herbs and smoke hints. The Tre Ankare snus prill is dry on the surface and results in less flushing, while the snus is kept moist inside and gives a long lasting taste release.
Swedish Match are also well known for products like Kaliber snus, ONE snus, ONYX snus, ZYN nicotine pouches, THE LAB snus, XR nicotine pouches, MUSTANG snus, XRANGE snus, Göteborgs Rapé snus, Tre Ankare snus, General snus, G.3 snus, G.4 snus, ETTAN snus, Nick & Johnny snus, KRONAN snus, CATCH snus and more.
We offer wide range of Swedish Match snus and nicotine pouches products at www.TheRoyalSnus.com. Also feel free to check out other snus and nicotine pouches brands from smokeless tobacco world what you havn't tried yet from our selection. Buy TRE ANKARE snus at The Royal Snus Online!