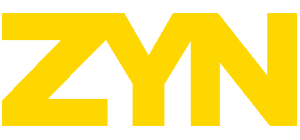 Buy ZYN nicotine pouches (ZYN SNUS) at The Royal Snus Online! ZYN nicotine pouches - nicotine without tobacco by Swedish Match. If you are the person who likes to enjoy nicotine, but thinks the experience of tobacco is not for you, then you should test out ZYN nicotine pouches products. ZYN nicotine pouches comes in a lot of super good flavors and it gives you a good nikoin delivery completely without tobacco. ZYN nicotine pouches are the most popular nicotine pouches product in US and we offer 2-5 business days US delivery!

ZYN nicotine pouches for every occation.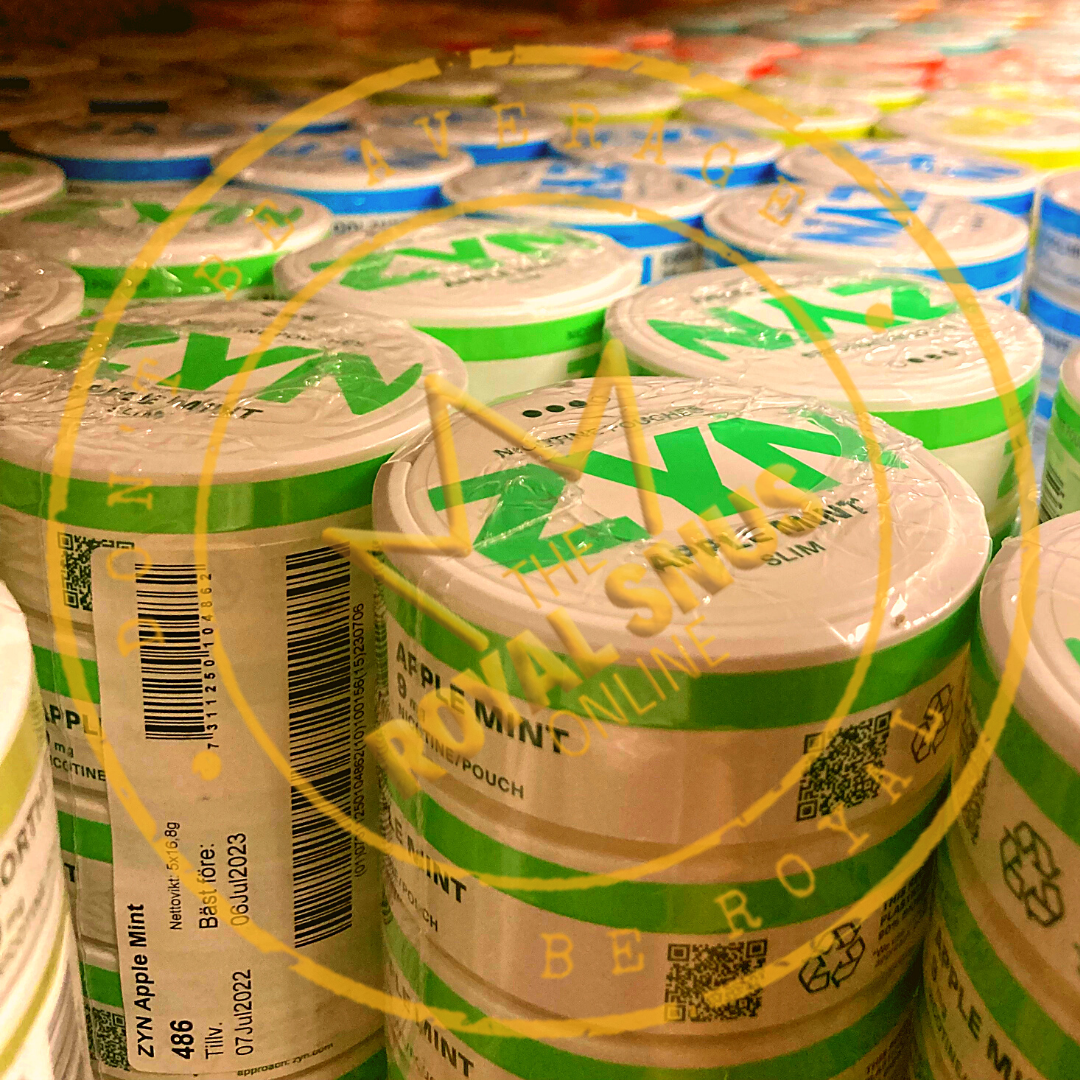 ZYN is an innovation that makes life a little more festive and enhances the feeling in everyday life. At home on the couch, at work, out in nature, or on the way to new goals - there is a ZYN for every moment.
ZYN can easily be used anywhere, anytime. The discreet and completely white nicotine pouches are just as suitable to use in the restaurant or cinema as at home on the sofa or on the go. ZYN is completely tobacco-free but contains nicotine and feels just like traditional snus under the lip. They are easy to use, very discreet and spotless. They are also as white before and after use. ZYN nicotine pouches do not colour teeth, pillowcases or clothes and have low flow, which means that you can enjoy the nicotine bags for up to an hour. In addition, you can store ZYN nicotine bags exactly how you want! Forget about worrying about the bags if you do not keep them in the fridge. ZYN can be stored at room temperature as well as in the fridge or freezer. Choose what suits you best.
ZYN nicotine pouches are vailable in many flavors and strengths. ZYN nicotine pouches are manufactured by Swedish Match. Swedish Match are also well known for products like Kaliber snus, ONE snus, ONYX snus, ZYN nicotine pouches, THE LAB snus, XR nicotine pouches, MUSTANG snus, XRANGE snus, Göteborgs Rapé snus, Tre Ankare snus, General snus, G.3 snus, G.4 snus, ETTAN snus, Nick & Johnny snus, KRONAN snus, CATCH snus and more. We offer wide range of Swedish Match snus and nicotine pouches products at www.TheRoyalSnus.com. Also feel free to check out other snus and nicotine pouches brands from smokeless tobacco world what you havn't tried yet from our selection.
You will love ZYN nicotine pouches if you are looking for a nicotine pouches that has fresh flavors, sits discreetly and well under the lip and that treats both teeth and gums in a better way.
ZYN is the perfect choice for users who are looking for a nicotine bag that lasts for a long time thanks to its low flow. No matter what your taste buds say, ZYN has something to suit. How about bright, light flavors with citrus tones? Or why not something darker, with a heavier taste where elements of forest and coffee are available as an option? ZYN offers flavors that appeal to most people.
ZYN is an innovation that makes life a little more festive and enhances the feeling in everyday life. At home on the couch, at work, out in nature, or on the way to new goals - there is a ZYN for every moment. The icing on the cake, the cream of the crop, the crown of the work. An elevated feeling simply. It's ZYN. Because no matter when you take your ZYN, it only counts here and now.
Are you one of those people who loves life, who is always on the way to new destinations or who is looking for a slightly more festive everyday life? Then ZYN is perfect for you.
Whether you are on the road, relaxing on the sofa at home, out hiking in nature or sitting and working, there is a ZYN nicotine bag for your specific moment. ZYN is an innovation aimed at you who are unique and who want to enjoy an exciting nicotine bag with both character and personality.
ZYN nicotine pouches formats
ZYN is available in the formats Slim and Mini Dry, where Mini dry is the smallest when it comes to size.
ZYN nicotine pouches flavors
ZYN nicotine bags come in a large variety of lots with super good flavors. Choose between freshly roasted coffee, wonderfully sour citrus and fresh mint flavor, to name a few. No matter what you prefer for flavors, ZYN has a nicotine bag that will appeal to you.
All ZYN nicotine pouches products meets GOTHIATEK® quality standards. What is GOTHIATEK® quality standards?
Swedish Match is the only snus company in the world to guarantee its consumers that each snus can meets the GOTHIATEK® requirements. By GOTHIATEK®, Swedish Match impose stricter requirements on the content of the company's products than both the Swedish food regulation and the recommendations of the World Health Organization (WHO) Study Group on Tobacco Product Regulation (TobReg) do regarding the maximum amounts of undesirable compounds in smokeless tobacco products. GOTHIATEK® entails that Swedish Match imposes demands on the ingredients used and thus works only with selected types of tobacco and selected growers. The soil must be given the right conditions in order for the crops to attain the right quality. The tobacco needs to be treated with the greatest care even after it has been harvested. Swedish Match follows an extremely detailed production process, with each stage monitored and analyzed, to guarantee that the company supplies the best and safest snus in the world to its customers.Swedish Match believes that consumers and the public have a right to know what the company knows about snus. Accordingly, Swedish Match communicates and provides information about GOTHIATEK® and the company's products and their contents. Swedish Match are proud of what they have accomplished, but they strive towards products with even higher quality and even lower undesirable substances. Swedish Match continue to develop GOTHIATEK® in pace with new findings, innovations and technological achievements.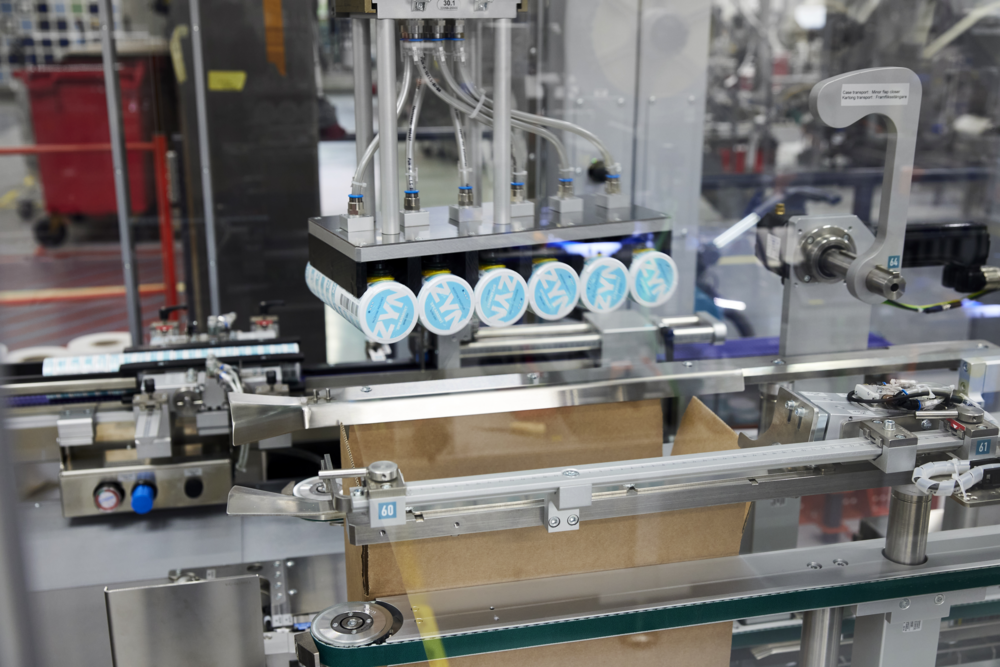 My name is ZYN nicotine pouches, but people call me ...
The original and correct name of ZYN products are ZYN nicotine pouches, but in each country there is different ways how they call them - ZYN nuuska, ZYN prill, ZYN prilla, ZYN nicopods, ZYN snuff, ZYN снюс, ZYN pouch, ZYN pouches, ZYN nicotine bags, ZYN nicotine pillows, ZYN chew bags, ZYN nico pods, ZYN chewing tobacco, ZYN chew, ZYN dip, ZYN dipping tobacco, ZYN snuss, ZYN السويدية snus, ZYN smokeless tobacco, ZYN bag under your lip, ZYN snus suédois, ZYN sachets de nicotine, ZYN Snus sueca, ZYN bolsas de nicotina and much more.
ZYN tobacco free nicotine pouches are the perfect choice for anyone looking to enjoy the benefits of nicotine without the harmful effects of tobacco. These pouches provide a convenient and discreet way to get your nicotine fix, with a satisfying flavor and a sleek, stylish design. Made from high-quality, all-natural ingredients, ZYN pouches are a healthier alternative to traditional cigarettes and other forms of smokeless tobacco. They come in a range of delicious flavors, including mint, wintergreen, and peach, so you can choose the one that suits your taste. Unlike traditional nicotine pouches, ZYN pouches do not contain any tobacco, making them a safer option for those looking to reduce their tobacco intake or quit smoking altogether. They are also tobacco free, which means they can be used anywhere - even in places where smoking is prohibited. With their convenient packaging and satisfying flavor, ZYN tobacco free nicotine pouches are the perfect choice for anyone looking to enjoy the benefits of nicotine without the harmful effects of tobacco. Try them today and experience the difference for yourself.
Looking for a convenient and hassle-free way to shop for the ZYN nicotine pouches products you love? Our website offers a range of benefits that make online shopping a smart choice. With a user-friendly interface, easy navigation, and a wide selection of products to choose from, you can find what you need quickly and easily. Our website also offers secure payment options and fast, reliable shipping, so you can receive your products quickly and safely.